kierwynn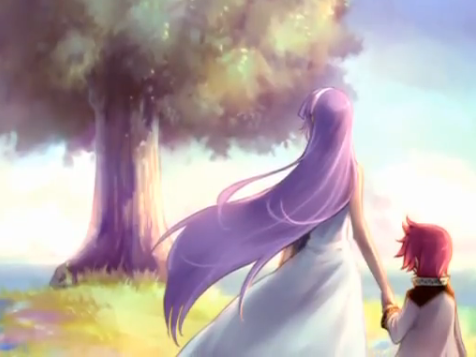 ~Comment to be added ♥
~Comments screened
~If you want to be added back, you must comment. (Few exceptions will be made)
Commenting is not a guarantee that you'll be added. (Though, I'm highly unlikely to say no)

I am also starting a fandom/interest list! This will in no way include everything I have seen/played/enjoyed/what have you. It will just be things that I was involved in the fandom in one way or another at some point and time. I'm still active in many~ This is a work in progress! Also in no order of importance.


Anime/Manga
Axis Powers Hetalia
Pandora Hearts
Katekyo Hitman Reborn
K-ON!
Honey and Clover
Tsubasa Chronicles
xxxHolic
Clannad
Kyouran Kazoku Nikki
The Slayers
DBZ
Full Metal Alchemist
Mai Hime
Toradora
Fushigi Yugi
Mermaid Melody
Ranma 1/2
Ouran High School Host Club
Doubt
His and Her Circumstances
Card Captor Sakura
Magic Knight Rayearth
Record of Lodoss War
Spiral
Chrono Crusade
Shakugan no Shana
Zero no Tsukaima
Spiral
Rozen Maiden
ef a tale
Gravitation
Haruhi
Minami-ke
Utawarerumono
Negima
Zombie Loan
Sailor Moon
Chobits
Weiss Kreuz
Saiyuki
Death Note
Higurashi no naku koro Ni
Umineko
Romeo x Juliet
.hack//sign
Escaflowne
Tokyo Babylon
Star Ocean
Video Games
Tales of series
-Tales of Phantasia
-Tales of Destiny
-Tales of Destiny 2
-Tales of Eternia
-Tales of Symphonia
-Tales of the Abyss
-Tales of Innocence
-Tales of Vesperia
-Tales of Hearts
-Tales of Graces
Final Fantasy series
-Final Fantasy I
-Final Fantasy II
-Final Fantasy III
-Final Fantasy IV
-Final Fantasy V
-Final Fantasy VI
-Final Fantasy VII
-Final Fantasy VIII
-Final Fantasy IX
-Final Fantasy X
-Final Fantasy XI
-Final Fantasy XII
-Final Fantasy Tactics
-Final Fantasy Mystic Quest
Chrono Trigger
Secret of Mana
Act Raiser
Mana Khemia
Odin Sphere
Xenogears
Xenosaga
Disgaea
Disgaea II
World Ends With You
Phoenix Wright
Bioshock
Lufia
Lufia II
Rogue Galaxy
Suikoden
Suikoden II
Suikoden III
Shadow Hearts
Metal Gear Solid
Devil May Cry
Devil May Cry III
Devil May Cry IV
Fatal Frame
Fatal Frame II
Fatal Frame III
Atelier Iris
Star Ocean II
Star Ocean III
Gitaroo Man
Valkyrie Profile
Wild Arms
Breath of Fire III
Pokemon
Legend of Dragoon
Persona 3
Persona 4
Television
Gossip Girl
Bones
House
Supernatural
Project Runway
Top Model
So You Think You Can Dance
Top Chef
Bridezillas
Heroes
Golden Girls
Reba
Good Eats (mmm Alton Brown)
Unwrapped
Sherlock
Chuck
Community
Raising Hope
Glee
Happy Endings
Parks and Recreation
Cartoons
Phineas and Ferb
Family Guy
Futurama
Fairly Odd Parents
Kim Possible
Adventure Time
Avatar the Last Airbender
Books
Harry Potter
Enchanted Forest chronicles
Princess Diaries
Amelia Peabody series
Sense and Sensibility
Pride and Prejudice
Crime and Punishment
Emma
Lord of the Flies
Sherlock Holmes
Movies
Inception
Monty Python and the Holy Grail
Enchanted
Music
Michelle Branch
Akiko Shikata
Yoko Kanno
Nobuo Uematsu
Musicals
Thoroughly Modern Millie
Legally Blonde the Musical
The Producers
Into the Woods
Misc
Disney Princesses
Lolita
Figure Skating
Poupee Girl